About Priscilla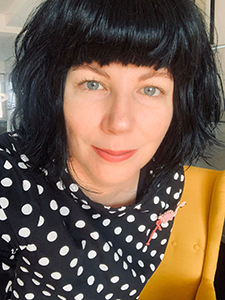 Priscilla Sutton was born in Biloela in Central Queensland in the late 1970s. She was one in a cluster of babies born with health challenges attributed to the herbicide 2,4,5-Trichlorophenoxyacetic acid (2,4,5-T). This chemical is best known as one of two main components of Agent Orange, with the other being 2,4-Dichlorophenoxyacetic acid (2,4-D) which was also used in farming across Australia.
Priscilla was born with heart, vascular, and bone complications. Her right leg and foot never fully developed, and at the age of 26 following years of increasing pain, Priscilla chose to amputate her right leg below the knee, and considers it the best decision of her life.
Priscilla wears prosthetics with artwork provided by her favourite artists Mark Ryden and Marion Peck, which are made by Stuart Crampton at Leading Edge Prosthetics in Brisbane.
Priscilla is based in Canberra, Australia.